Contact

Ferme St Eloy - 14330 Le Molay Littry
FRANCE

Tél : 00336 08 31 72 38
Fax :00332 31 21 11 03
Contact ( UK)

Titouan Amorin

Tél : 0033 676948364
Write us
Horses for sale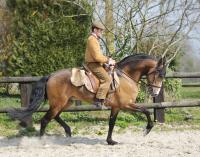 More Info
History of the stud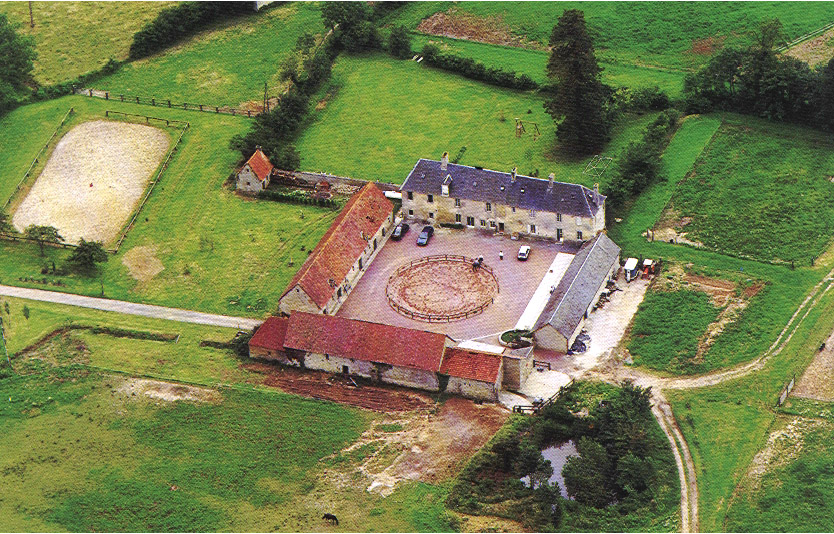 The breeding adventure began in 2000 when Isabel Amorin, daughter of the writer, painter and sculptor Fernando Amorin purchased four mares. They are all daughters or granddaughters of the renowned Nilo (MTV) and the spectacular and charismatic Fado de Courenne 1m70, graded with 70 points, by Perdigon VI which is the legendary horse property of Joelle and Pierre Delgado.
In 2000, the stud had many Iberian horses but the breeding orientation only started then. Off cradle and in the North of France considered as the horse breeding region, our objective was to produce high quality lusitano horses which could meet the requirements of various type of clients: sport, shows and classical dressage riding. Our ambition is to produce Pure Bred lusitano horses with three excellent gaits, strength, which enable them to participate to official dressage shows and Masters of Iberian horses at B and Saint Georges level; with the objective of maintaining the very special characteristics of the lusitano : beauty, functionality and exceptional temperament.

Rapidly, a second stallion, Ordeiro from the Lopez Da Costa stud, by Icaro (FSA) joined our stud. Ordeiro is more of Baroque type and classical, he is orientated to produce more traditional horses with the functionality and courage of working horses.
The herd of mares expanded with the acquisition of other mares:
-In 2007, we bought Soberba (PBL) by Conspirador (PBL) out of Ironia II (PBL) by Airoso (PBL), from the Palha breeding stud.
-In 2007, Xelma (Xaquiro (CL)'s granddaughter), by Haxixe (CDA) out of Perereca (VA) by Eleito (MAC), from the Veiga de Araujo breeding stud.
-In 2012, Sol (SLV), by Heroi (SLV) out of Zimba (FLV) by Marques (CN).
-In 2013, the herd of mares also expanded with homebred mares.
In 2008 and 2009, we used the graded pure bred lusitano Kazan du Coussoul for some of our mares.

2011 has been an important year for the stud. A new stallion joined the stud: Sultao, by Noitibo (RC) out of Mexicana (JHC) by Invulgar (JHC) from the Arsenio Raposo Cordeiro breeding stud. Sultao is a really handsome horse, he is at present our main stallion used for breeding.