Contact

Ferme St Eloy - 14330 Le Molay Littry
FRANCE

Tél : 00336 08 31 72 38
Fax :00332 31 21 11 03
Contact ( UK)

Titouan Amorin

Tél : 0033 676948364
Write us
Horses for sale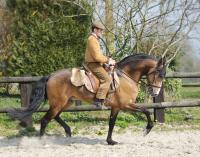 More Info
Lusitano Horse presentation in the Saint Lô National Stud!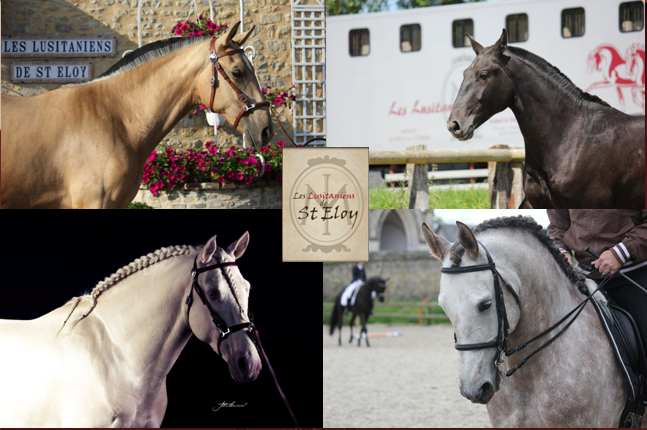 On Thursady, august, 7th, "Les Lusitaniens de St Eloy" were delighted to run a Lusitano breed presentation at the Saint-Lô National Stud in the superb main court-yard. Pictures illustrating this first edition..
| | |
| --- | --- |
| | The Saint-Lô National Stud, a place full of history! A 5 star hotel for our Lusitano horses! |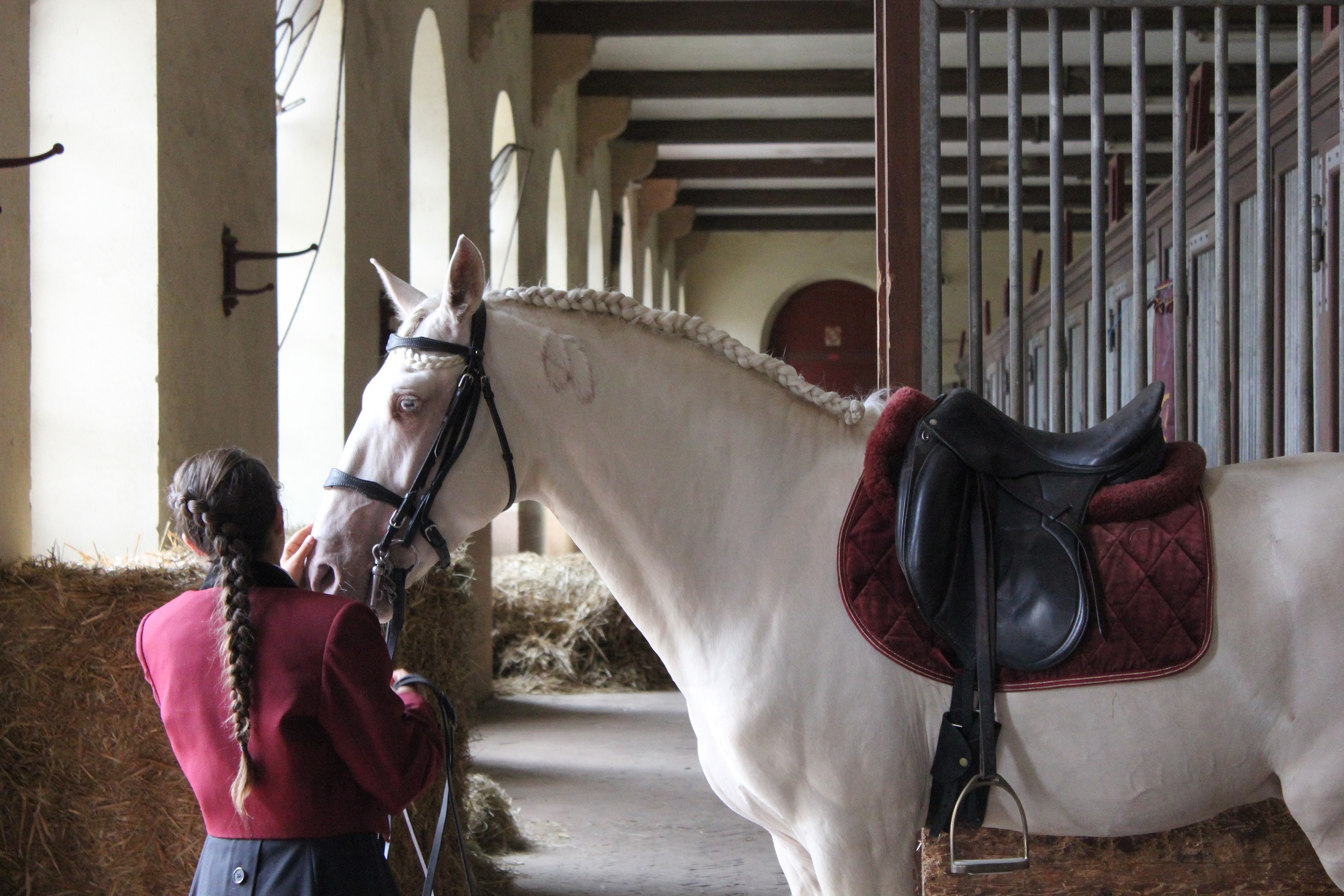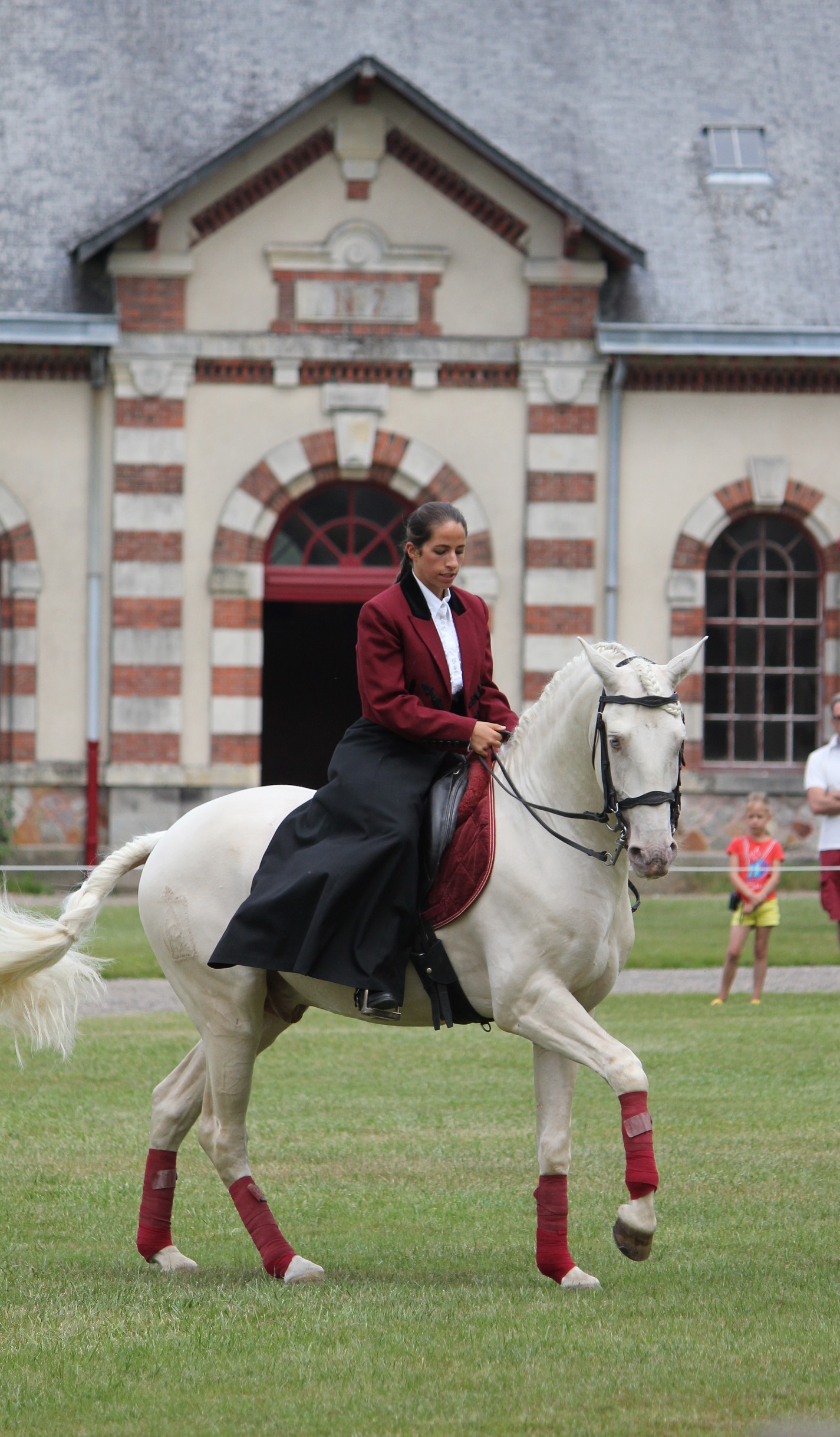 Manon Comparini, equestrian artist resident at the National Stud, brillantly presenting Atrevido, 9 years old stallion, by Reitor (SAG) out of Niza (SRE) by Zagalo (HAE)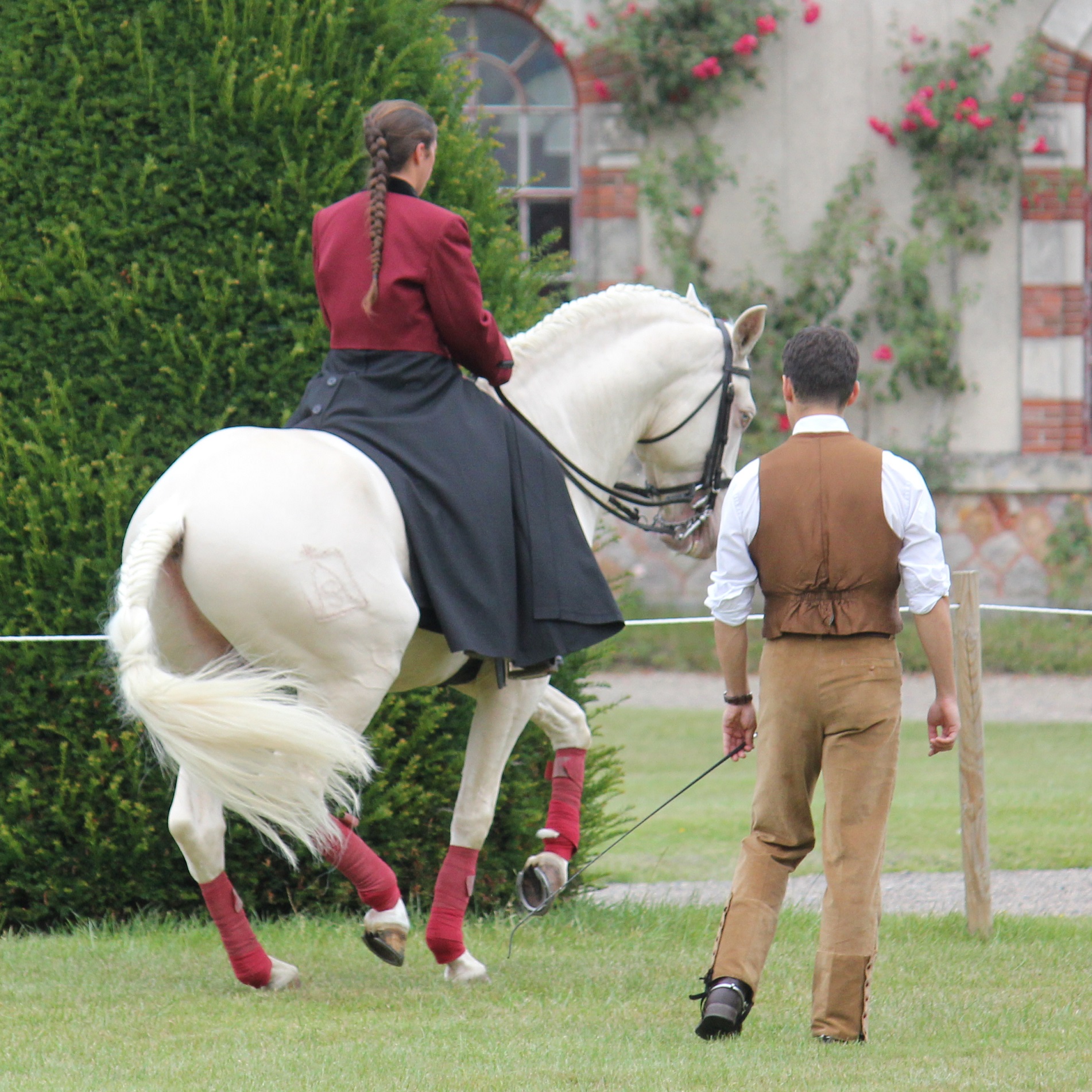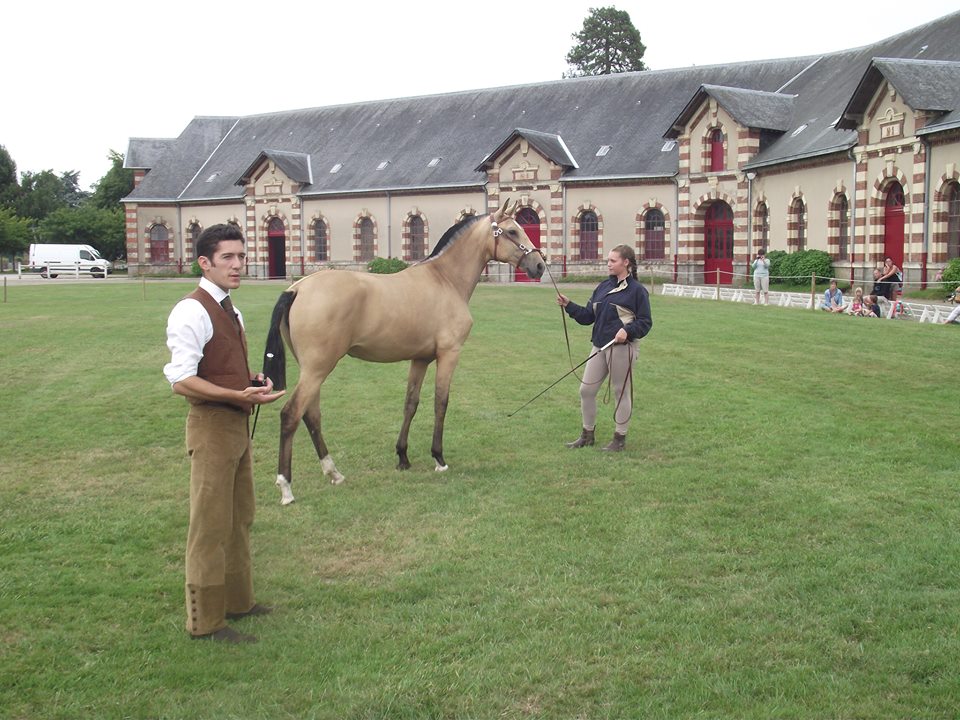 Diva d'Escolina ( IAI), by Sultão ( RC) and Soberba ( PB) out of Consirado ( PB). 1 years old filly.

Ribeiro d'Escolina ( IAI), 9 years old stallion, by Babus ( FSA) and Escola ( LF) out of Quilate ( MTV). Generously lended by his owner Eric Nouzille for the presentation.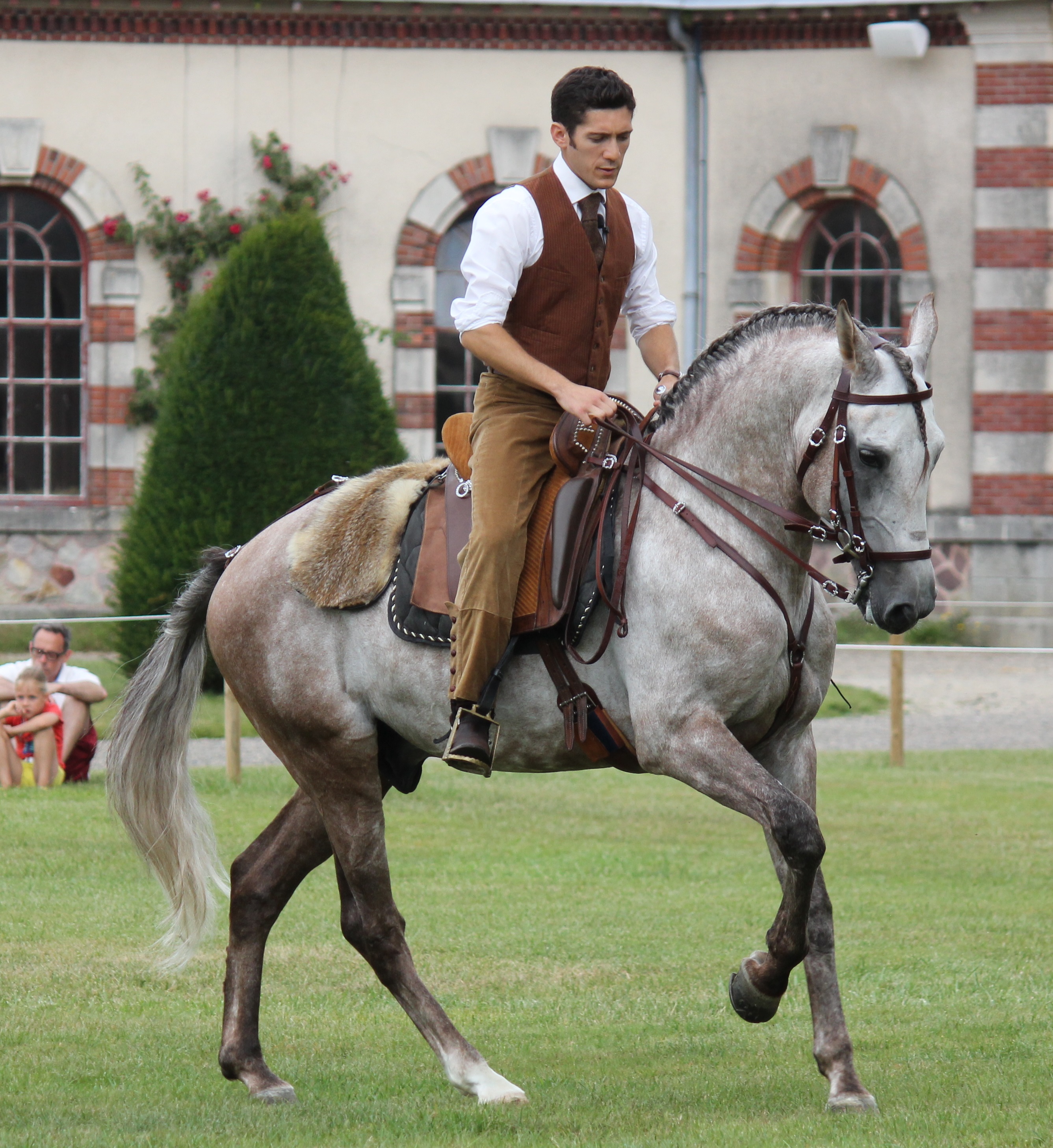 To all the latecomers : a second edition of our presentation not to be missed on Thursaday, August, 14th!
A huge thank you to all the National Stud staff for its wonderful welcoming, especially Nathalie for her kind invitation!
Isabel & Titouan Amorin.

Article mis en ligne le 11/08/2014.
Restez informés
Pour suivre l'actualité de notre site en continu, abonnez vous à notre flux rss ou choisissez l'une de nos catégories d'actualités.