Contact

Ferme St Eloy - 14330 Le Molay Littry
FRANCE

Tél : 00336 08 31 72 38
Fax :00332 31 21 11 03
Contact ( UK)

Titouan Amorin

Tél : 0033 676948364
Write us
Horses for sale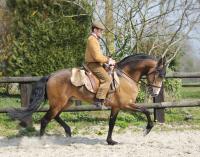 More Info
SULTAO ARC(PT)
Pics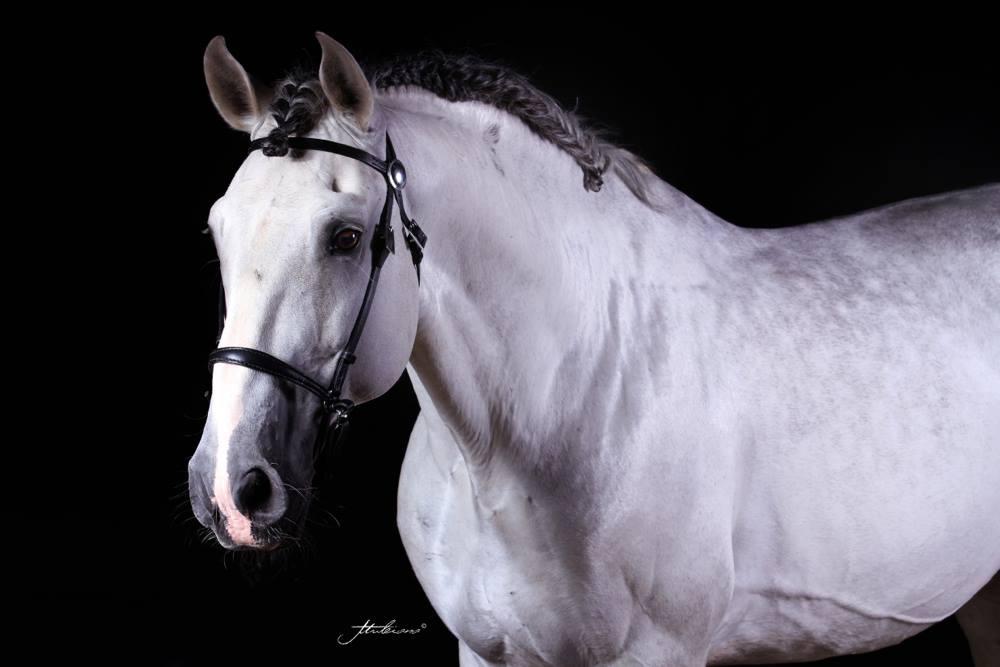 Genealogy
NOITIBO RC, RI

INCA ARC, RI

NOVILHEIRO MTV, RI

FIRME FSA,

GUERRITA MTV, RI

HASTE FSA, RI

YACHT FSA,

ZAGAIA FSA, RI

BARQUEIRA RC, RI

VINGADOR ARC, RI

PALPITE MTV, RI

OFERTA FPP, RI

SALOIA II MTV, RI

NILO MTV,

GUERRITA MTV, RI

MEXICANA JHC, RI

INVULGAR JHC,

ICARO FSA,

YACHT FSA,

QUIMERA FSA,

VISTOSA JHC,

FIRME FSA,

MARAVILHA JHC,

SEVILHA JHC, RI

FIRME FSA,

PRINCIPE VIII FCN,

SEGURA FSA,

AFAMADA CE, RI

JAMONERO III IMT,

,
Sultao was born in 1999 bred by Arsenio Raposo Cordeiro. He is one of the rare lusitano horses to have won 3 times the conformation and paces French Championship in 2002, 2004 and 2005. He joined the "Lusitaniens de St Eloy" stud in 2010 and has been covering broodmares since 2011.
This stunning horse, combining strength, balance and outstanding paces is predestinated for producing horses with conformation highly orientated towards dressage at high level.
He started his career in Switzerland with his high marks before joining our stud.
This horse is noted for his high concentration at training as well as his easy-going temperament.
Breeders'note: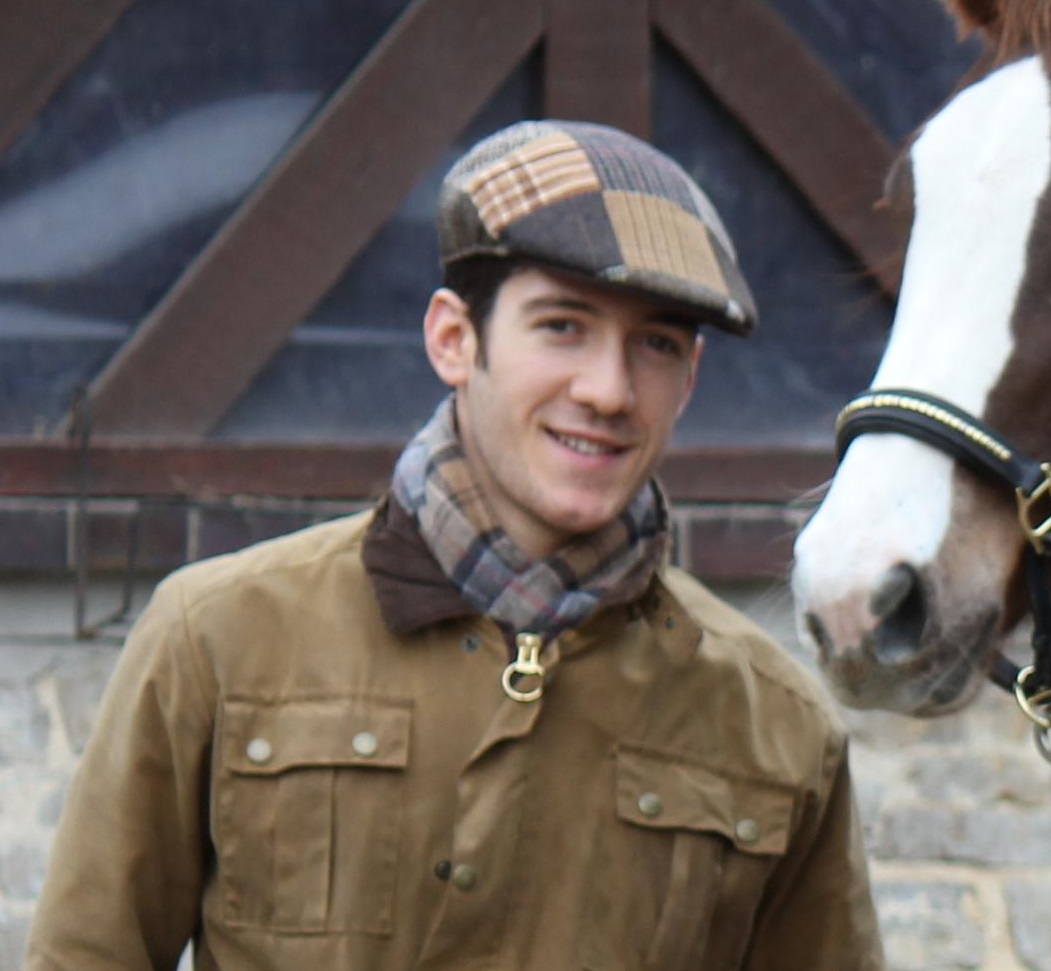 "Thanks to his genealogy, mainly with Andrade blood, Sultao passes on his frame, his height and especially the quality of his back to his offspring. He considerably improved the paces quality of the broodmares, bringing ground covering and back support especially in walk and canter.
Significant fact, although grey, he sired coloured offsprings; as out of around 15 offsprings with grey broodmares usually giving birth to grey offsprings, we count 5 Dun and a Cream. He is particularly suited for small broodmares to correct the lack of frame or to temper unstable character. He would be interesting to use in crossbreeding with sport broodmares to which he would pass on his innate chic and his natural ability to collect. Absolutely a stallion to try"!
Covering conditions:
1000 € inclusive tax in artificial insemination with fresh semen and with frozen semen (broodmare livery included for the 1st cycle, 21 days)
Participation to technical fees and dispatching
Prices according to quantity of order
Some descendants from "St Eloy" Stud Farm
Corsario d'Escolina ( IAI). Sultão & Lina ( SLV) out of Nilo ( MV)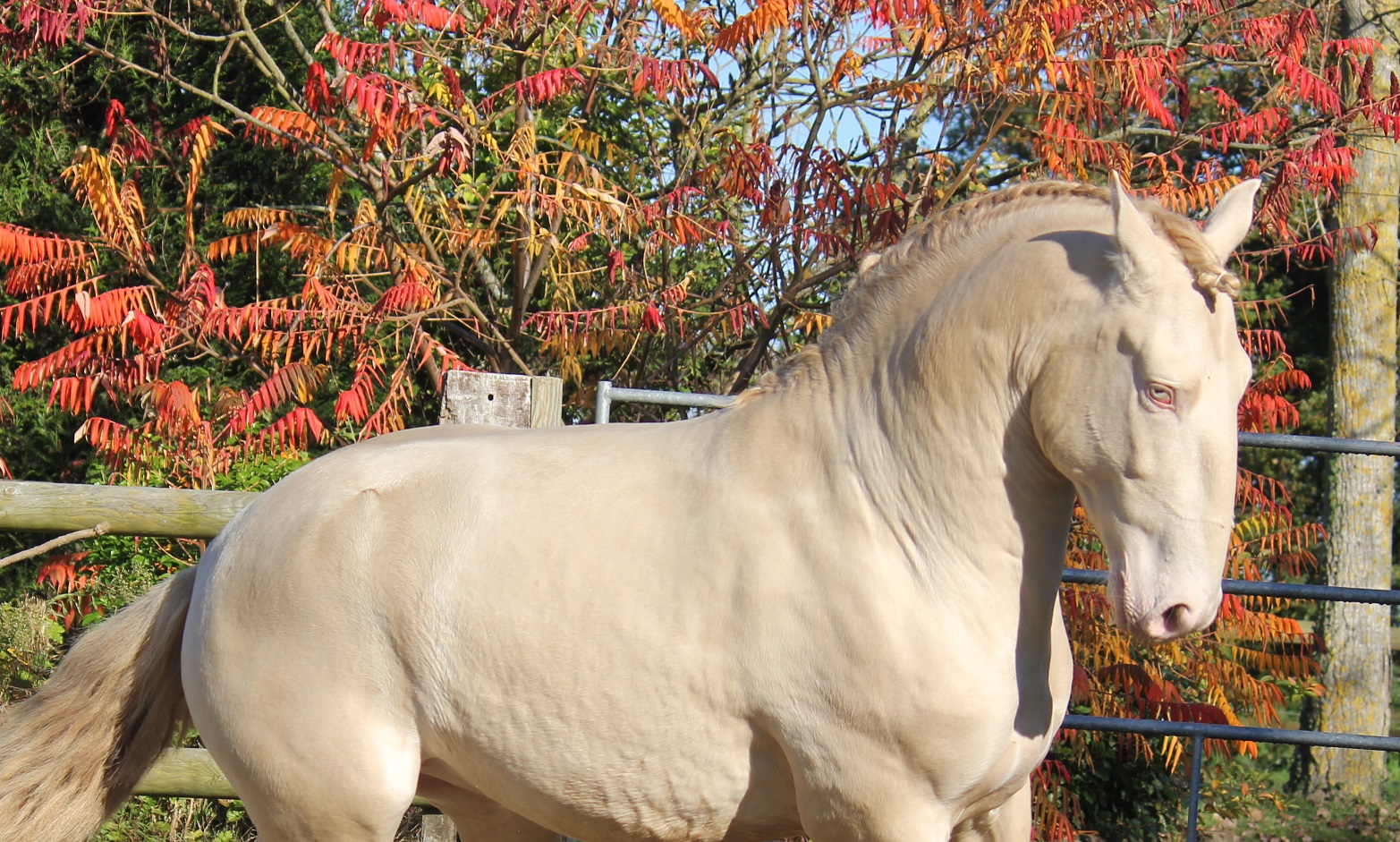 2013:
***placed 2nd in the category "yearling colt" at the west regional conformation and paces'show in Port-Saint-Père on June, 2nd 2013***
***placed 2nd in the category " male best facial profile" at the west regional conformation and paces'show in Port-Saint-Père on June, 2nd 2013.***
2014:
**2nd in the 2 years old conformation and paces class at the west regional conformation and paces'show in Port-Saint-Père. **
**Approved during French National Breed Dressage Competition in Saumur ( September 2014) with the excellent score of 72%.**
Casanova d'Escolina ( IAI), Sultão & Escola ( LF) out of Quilate ( MV)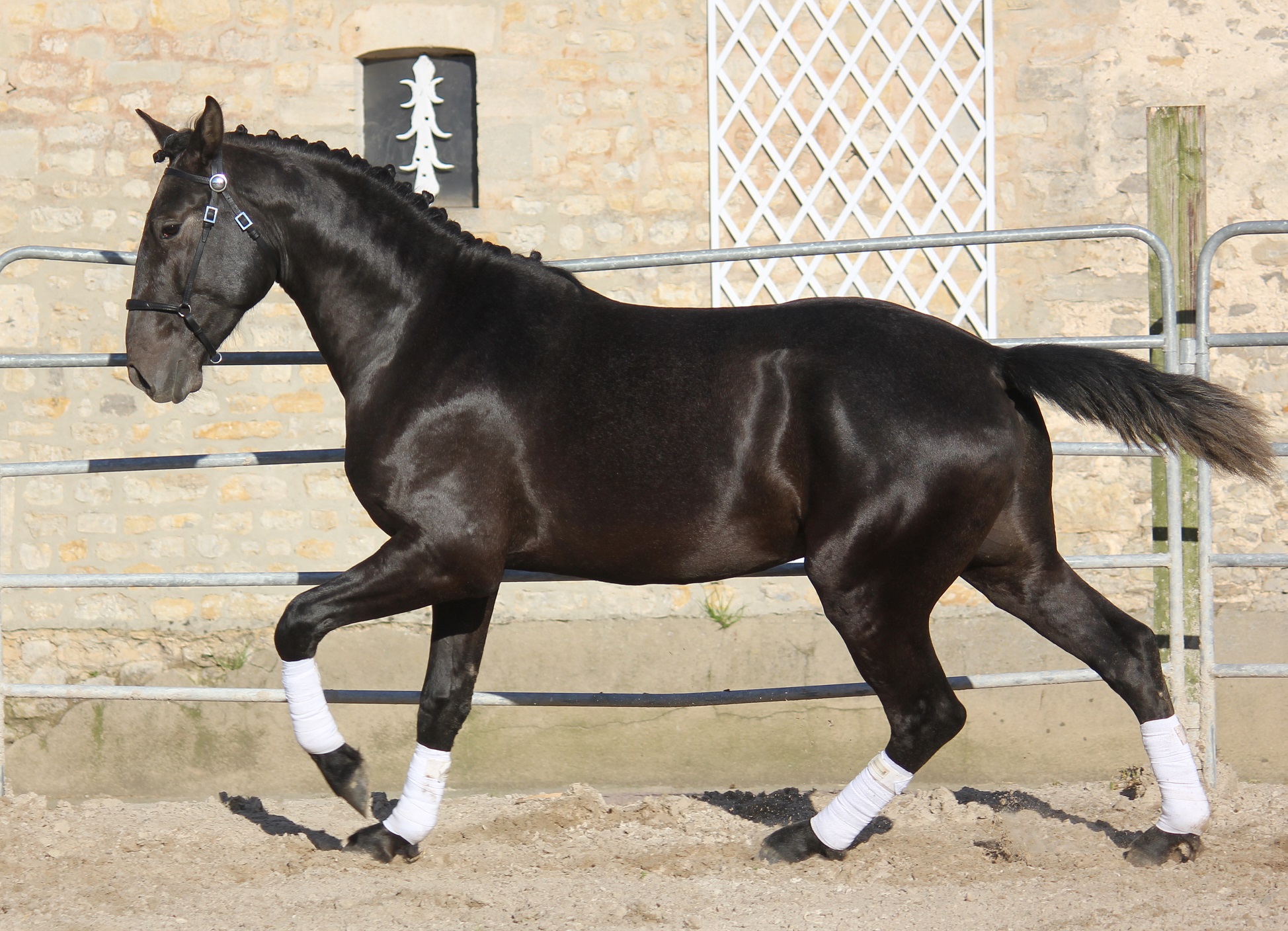 Honour list 2014:
***Bronze medal at the European Lusitano Championship in Belgium ( Gesves 2014) in the 2 years old male class
Corleone d'Escolina ( IAI). Sultão & Soberba ( PB) out of Conspirado ( PB)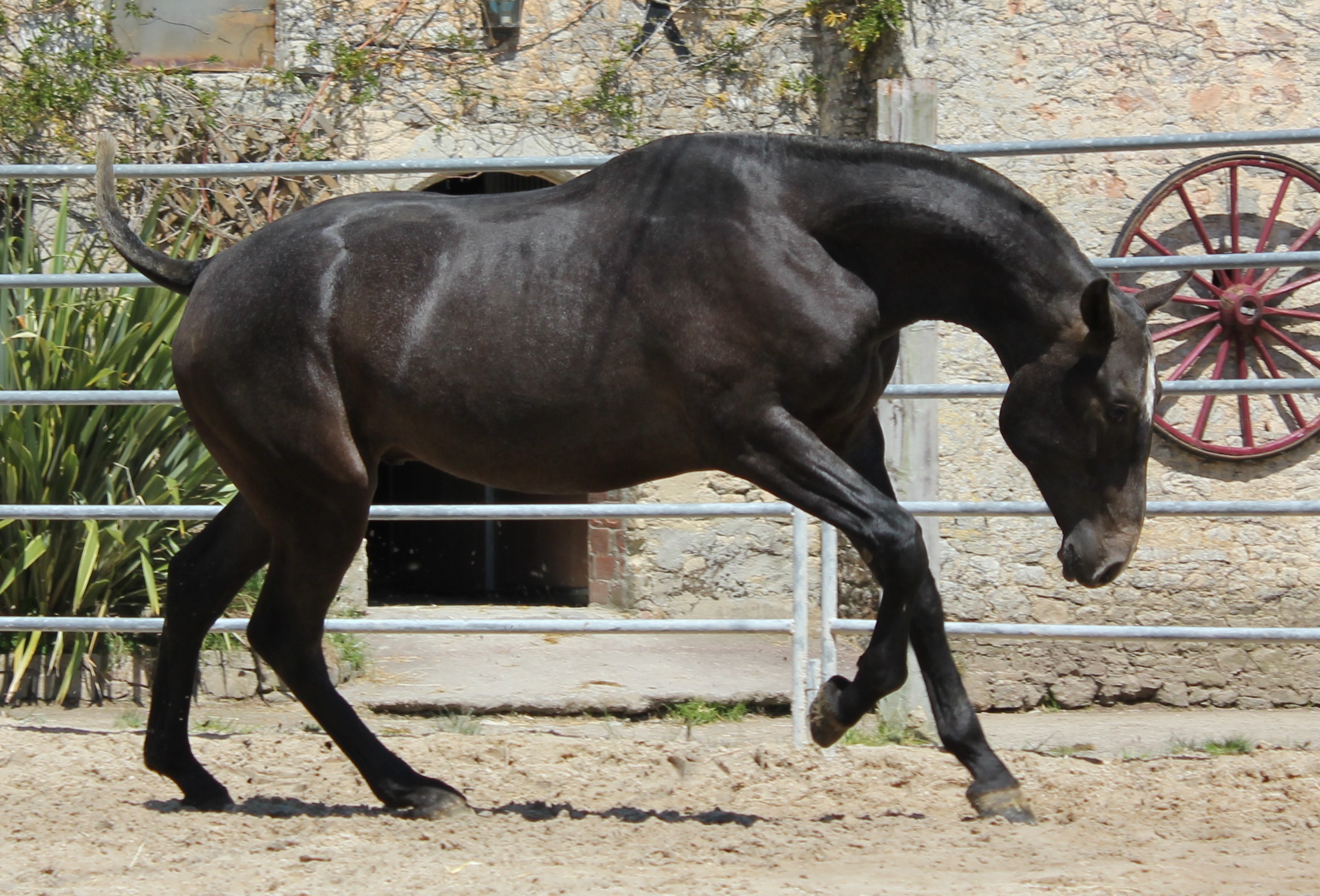 Honour list 2014:
Labelisé AFL "promising" with 75% at the Grand Ouest Master in May, 18th 2014
Caruso d'Escolina ( IAI). Sultão & Olaïa ( JSP) out of Genio ( HDP)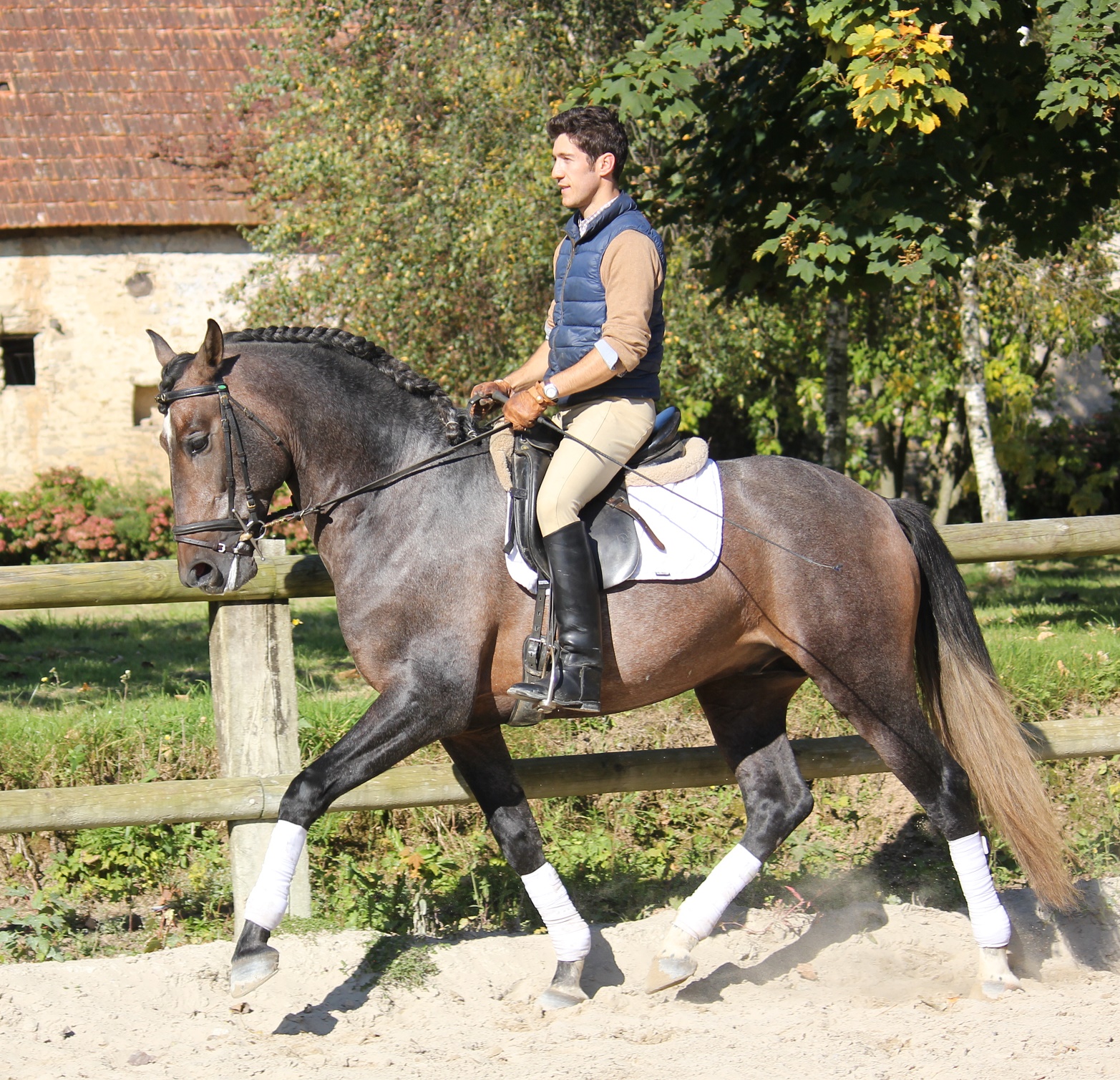 Calypso d'Escolina ( IAI). Sultão & Orquidea ( JSP) out of Genio ( HDP)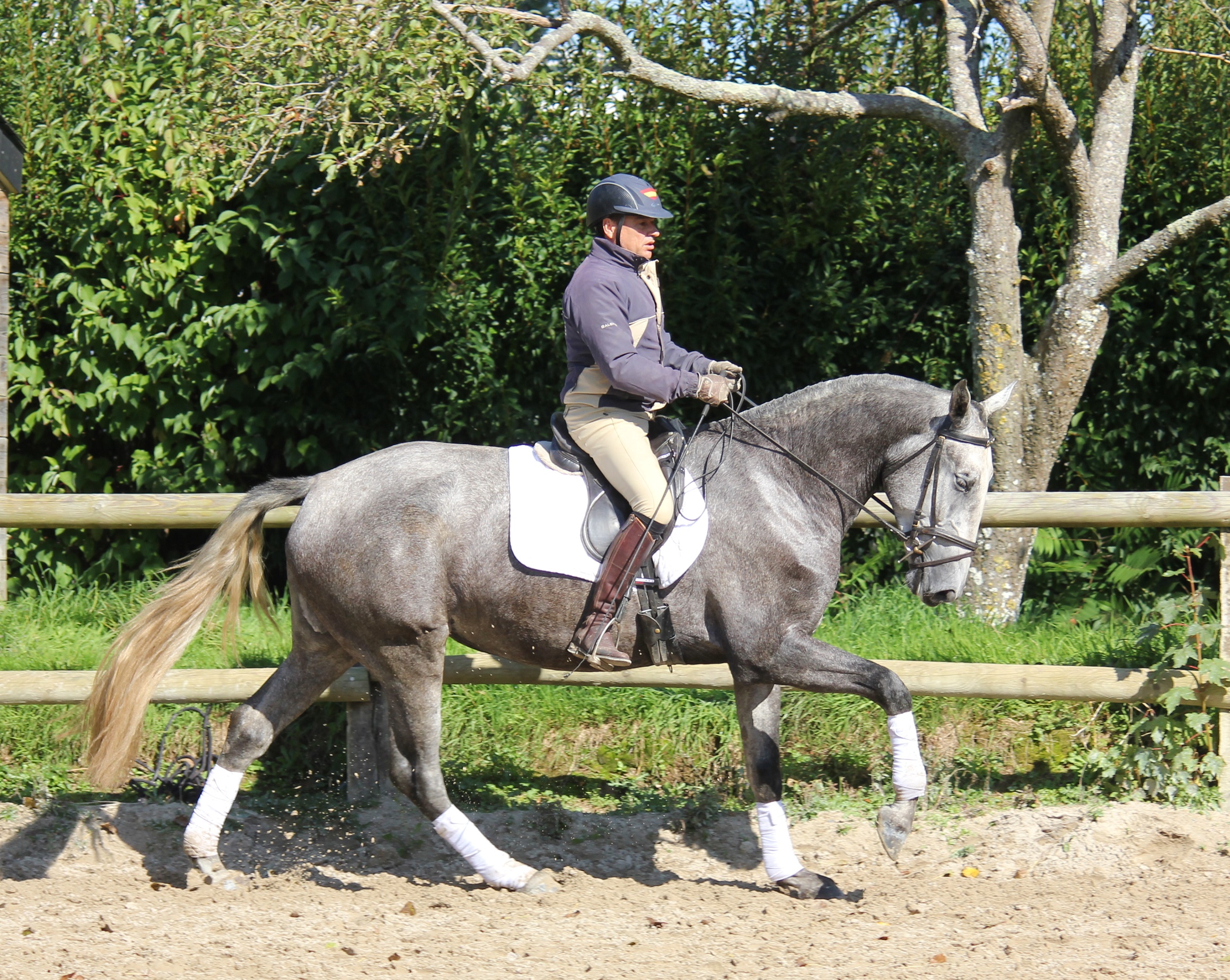 Capoeira d'Escolina ( IAI), Sultão ( RC) & Desirade ( SCV) out of Quefaz ( CIP)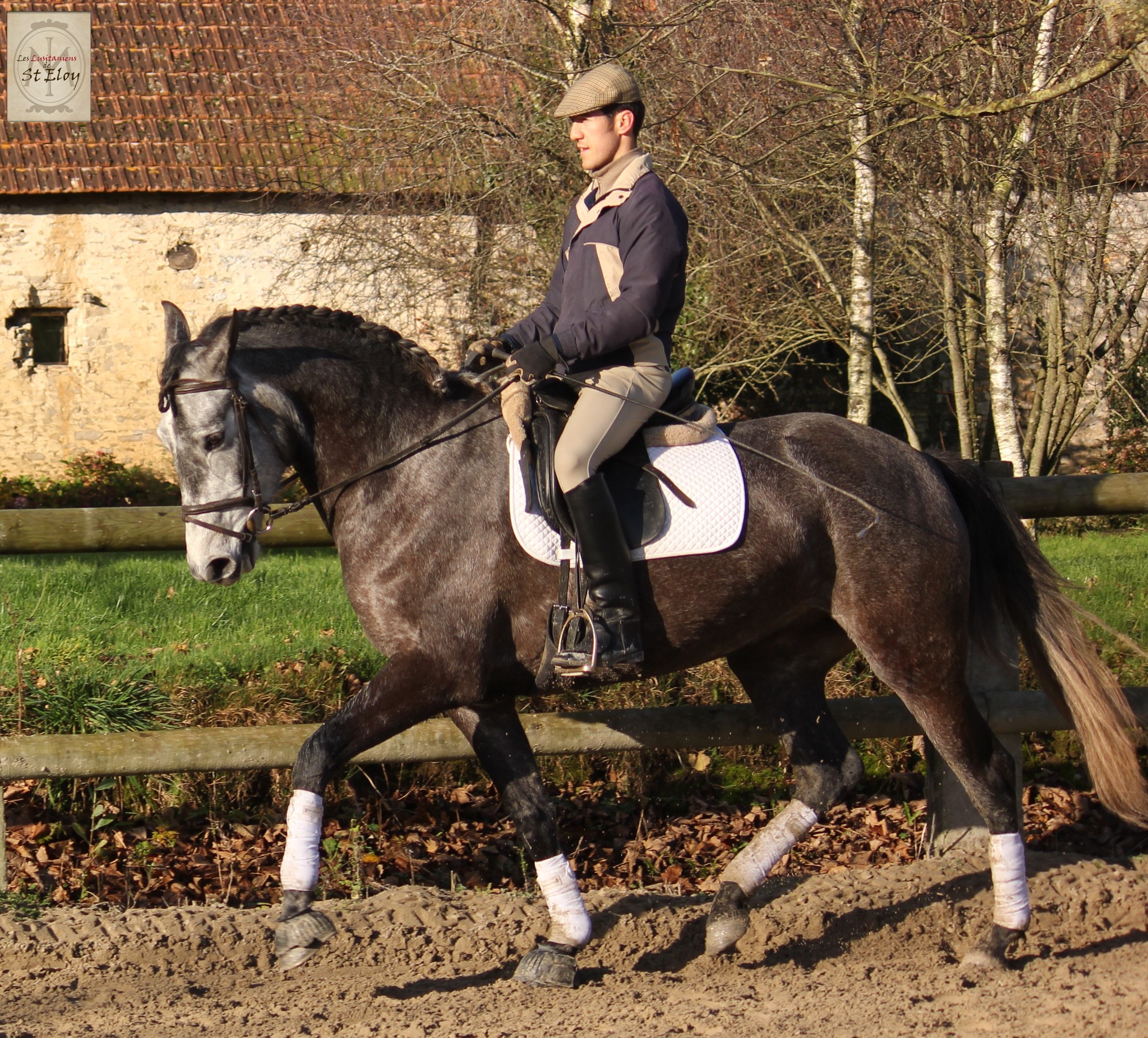 Diva d'Escolina ( IAI). Sultão & Soberba ( PB) out of Conspirado ( PB)
Honour list 2014:
***Silver medal at the European Lusitano Championship in Belgium ( Gesves 2014) in the 1 year old filly class
Deesa d'Escolina ( IAI). Sultão & Orquidea ( JSP) out of Genio ( HDP)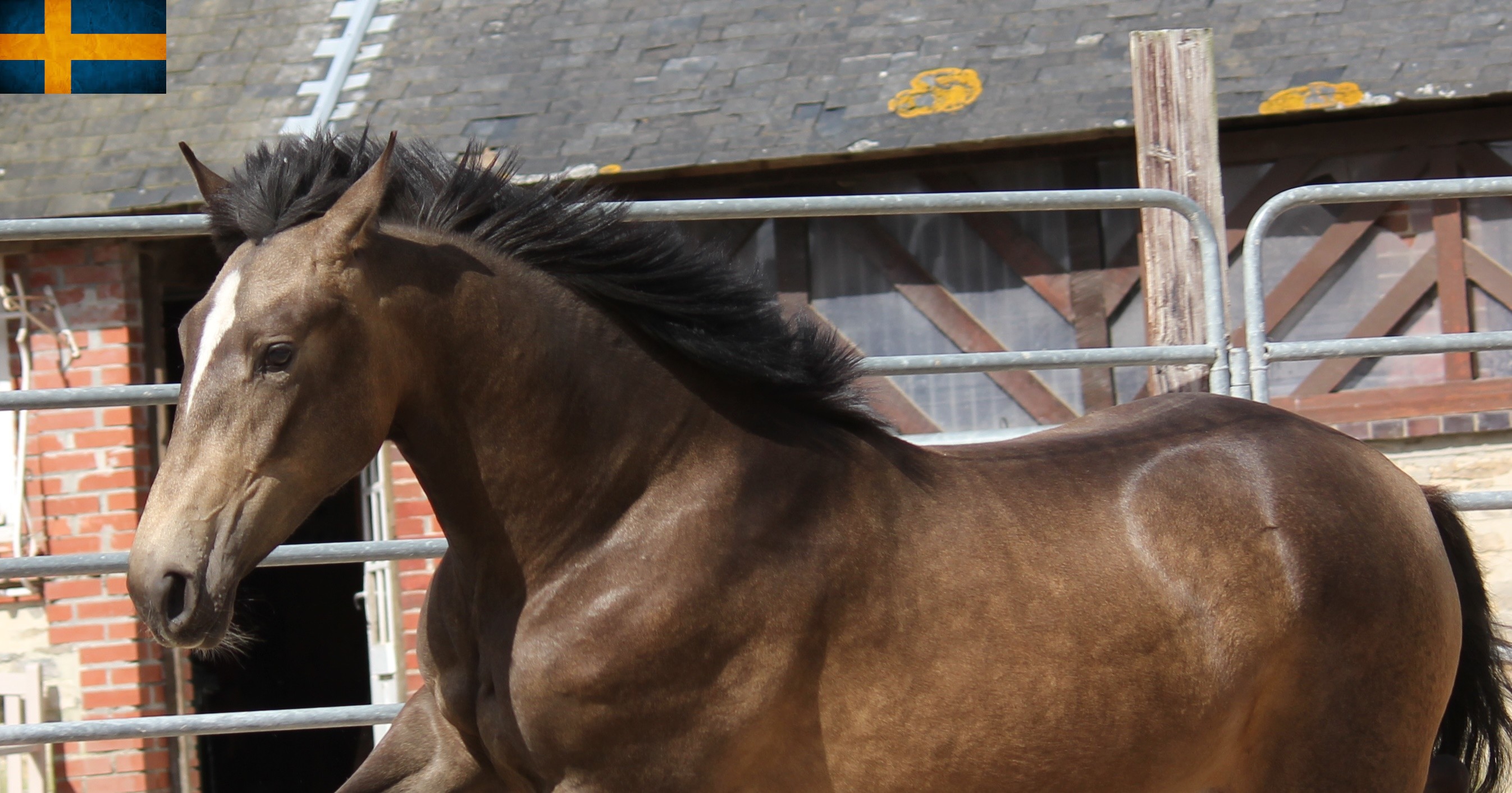 Honour List 2015
***Winner of the 2 year old mare category at the Swedish Lusitano Breed Show, Rotbrunna Enköping!***
Jedi d'Escolina ( IAI). Sultão & Xelma ( VA) out of Haxixe ( CDA)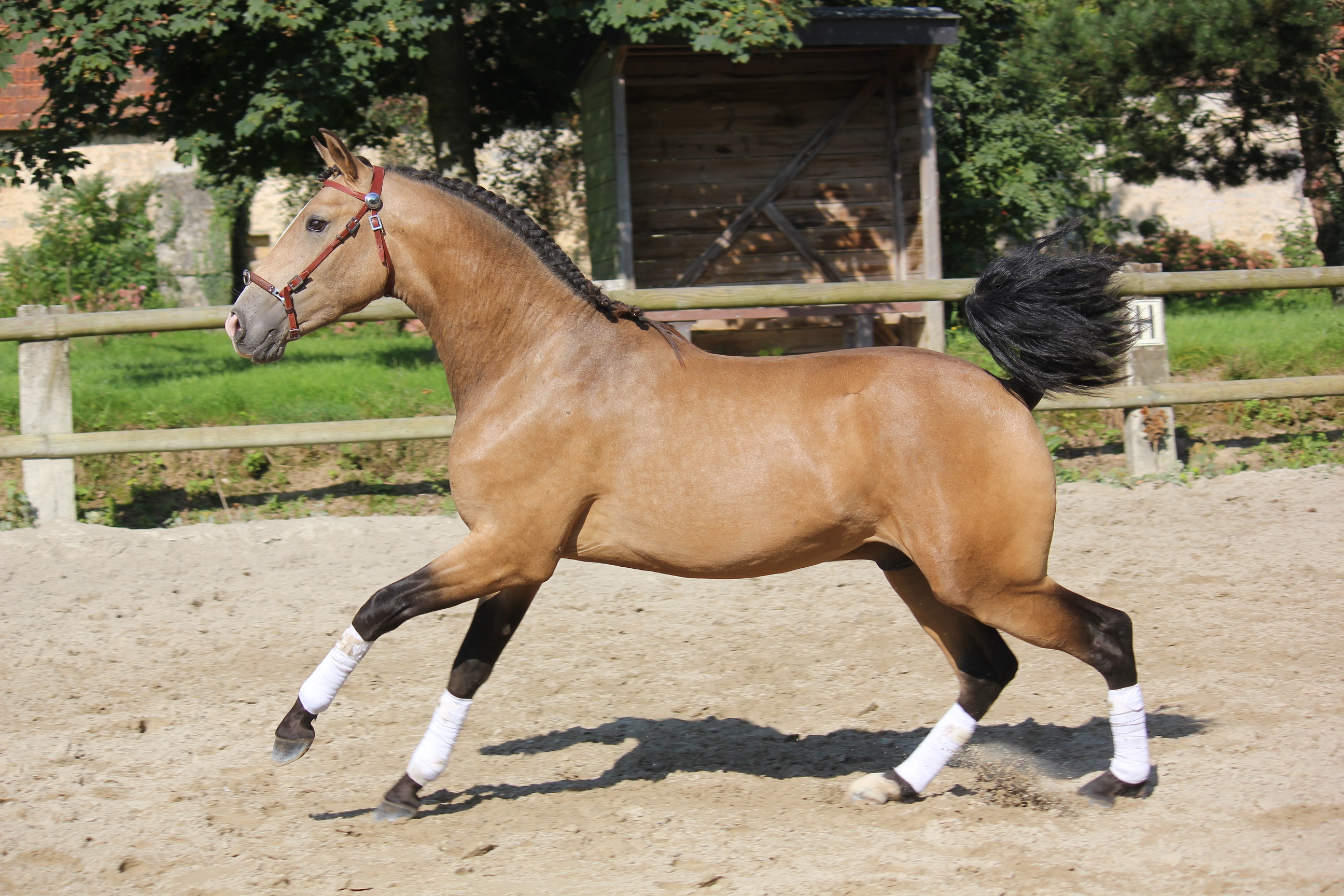 Jarod d'Escolina ( IAI). Sultão & Tourada d'Escolina ( IAI) out of Fado de Courenne ( PD)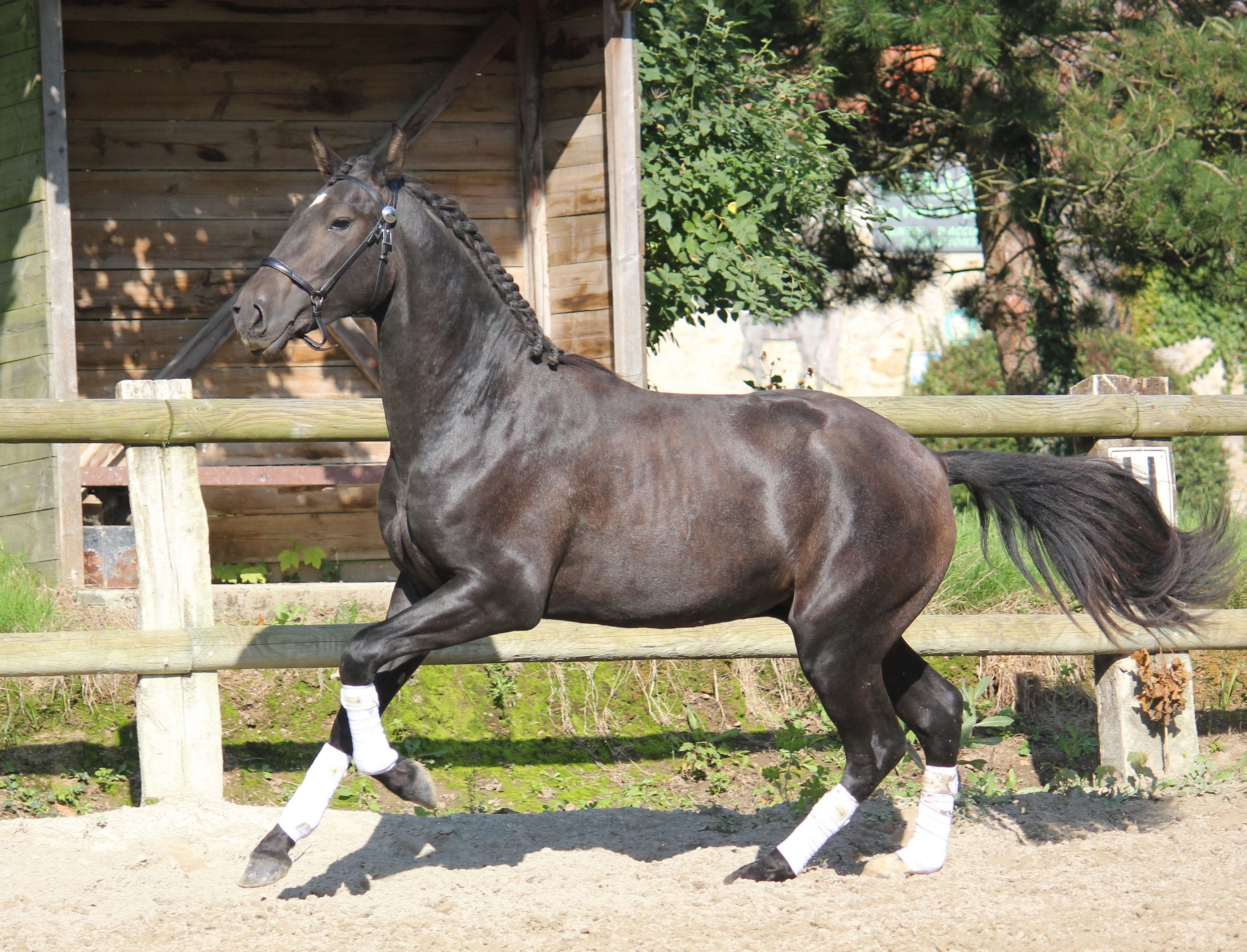 Jaïpur d'Escolina ( IAI). Sultão & Sol ( CB) out of Heroi ( SLV)
Luna d'Escolina ( IAI), Sultão ( RC) & Xiça ( SOM) out of Lobito ( SLV)